Less Complexity,
More Reliability
What drives us is the passion for redefining how traditional industries operates, monitor and maintenance of assets. We are energetic and highly experienced team of Asset Condition Monitoring and Reliability specialist/professionals, providing unique insights to our clients business needs.
Our purpose is to help Industrial Maintenance and Reliability Engineers to achieve optimum productivity through our innovative solutions. We help facilities to understand the losses and predict anomalies because we firmly believe once we identify defects, we can put plans in place to correct the deficiencies, mitigate the losses and improve productivity. We connect engineers with the right tools, knowledge and data to make a cohesive decision and enhance the asset reliability.
This is what we call 'Connected Asset Reliability.
Quest RELIABILITY vision is to become the global leader in the integration and application of Condition Monitoring Technologies, Reliability Engineering and Our Knowledge to solve our customer's most demanding challenges
We deliver innovative solutions through the efforts of our diverse and talented people who are dedicated to our customer's success. We empower our teams, contribute to our communities and operate sustainably.
Who we are,
What we offer?
Quest RELIABILITY specializes in Asset Condition Monitoring and Reliability Solutions.
A dynamic team of management and engineering consulting organization, we focus on making improvements in Asset Condition Monitoring, Maintenance Practices and Reliability of Machinery through our field experience and by focusing knowledge transfer to our clients.
We help peoples and organizations to succeed through our globally recognized best in class training delivered by our Asset Condition Monitoring and Reliability Experts. By focusing on transferring our knowledge and skills to our customers, we also embed an ongoing, continuous improvement culture within their organization, allowing them to continue making improvements long after our involvement has concluded.
We are working with customers in an industrial environment to diagnose problems with the plant, people, or processes to find solutions and implement changes. We apply a high level of strategic thinking, combined with practical, hands-on assistance right down to shop-floor level. This unique approach generates tangible, safe and sustainable change at all organization level.
We are providing solutions for routine asset Condition Monitoring & Analysis, online continuous measurement systems for critical machines, wireless sensor technology for inaccessible & remote equipment's using our web-based software solutions to provide actionable insights for the asset management team and decision-makers. Through our equipment reliability centric consulting, we assist our customers in making right, step-change improvements in Maintenance and Operational performance
We are offering services to many leading organizations in the Oil&Gas refineries, power generation, steel manufacturing, pulp & paper making, Mining & Mineral processing and heavy manufacturing sectors throughout India & Middle East.
We help people and Organizations to achieve more
Our company is dedication to the highest quality customer services delivered with an individual pride and company spirit



All our Prdocuts and Solutions are driven by our key values:
Quality:
We never compromise on quality
Integrity:
We strive for continual improvement in operational systems to achieve greater coherence
Reliability:
Earn Reliability by matching our solutions with our customers expectations everytime
Safety:
Promote health, Safety and Well-being at work
Properity:
We as a company believes in prosperity for everyone, be it employer or employee
Our Team
We are group of people with diverse experience in building AI solutions, Training /Education, Maintenance, Condition Monitoring and Reliability, who share the ability to constantly innovate, iterate and interact.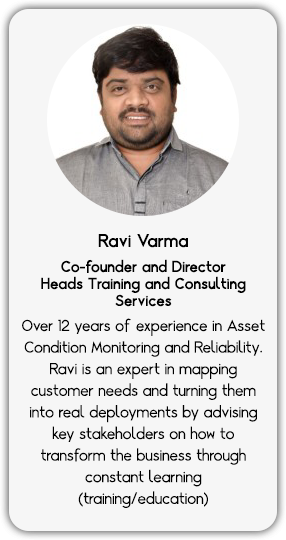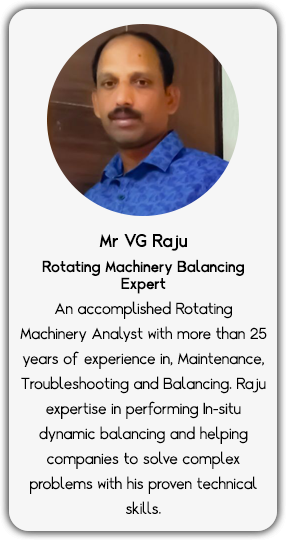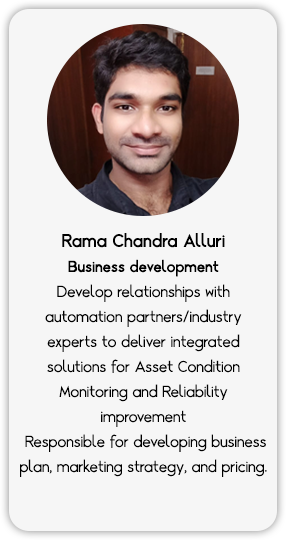 Why Choose Us
With a history rooted in continuous improvement and a future driven by technology. Quest RELIABILITY focuses on strategic value and measureable growth. Our solutions do more than support your business- they help you evolve and thrive in your industry.
Our Advisors
We benefit from the support of an advisory board with exceptional experience in the world of Asset Condition Monitoring and Reliability.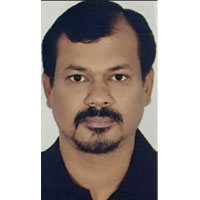 Mr Umakanth
VA CAT III Vibration Analyst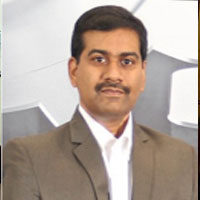 Mr KNV Subrahmanyam
MLA III Lubrication Specialist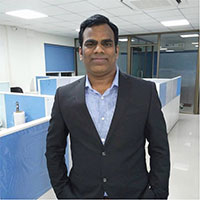 Mr Sreedhar
VA CAT III Vibration Analyst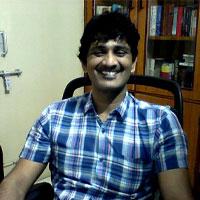 Professor Dr Prasad Raju
B.E(Mech), M.E, MS, PhD